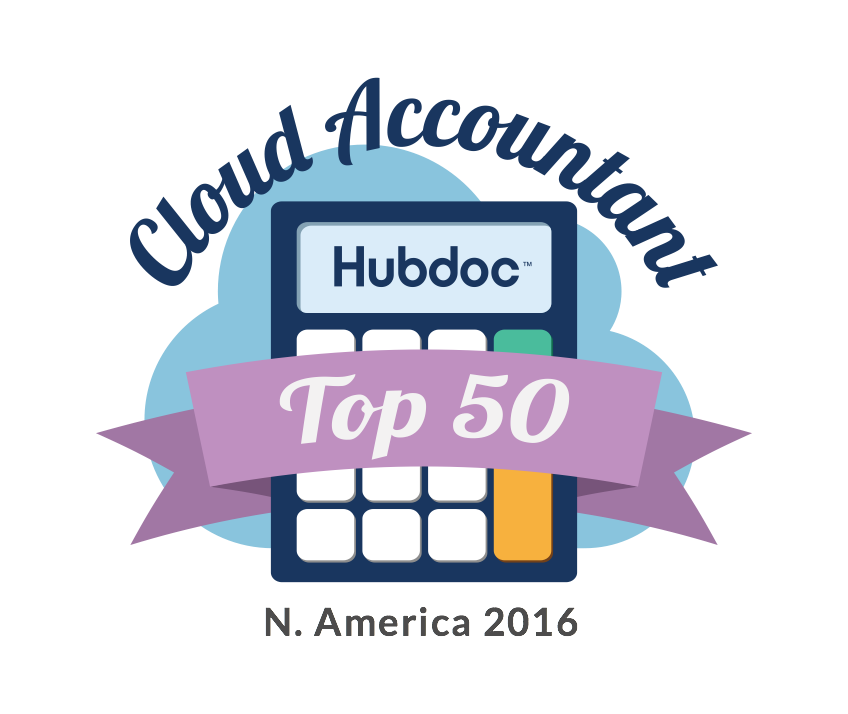 We are so honored to announce that we have been named as one of Hubdoc's Top 50 Cloud Accountants of 2016. 
We love using Hubdoc! We will talk here about a few of the features we really like about Hubdoc.
No More Chasing Documents
Have you, as a business owner, ever felt like your bookkeeper keeps on asking for documents?
We like how Hubdoc automatically can retrieve everyday documents from various places, such as bank statements, receipts and invoices. This benefits you because then we don't need to keep asking you for them.
Hubdoc Integrates with Xero
Hubdoc integrates really well with Xero. It can even create draft bills for documents that come over. One feature we really like is how Hubdoc pushes documents over to Xero Files and from there you can access them right in Xero. You can even attach the files to specific transactions within Xero. 
We have been using Hubdoc for a couple of years now.  Hubdoc is an excellent example of how the cloud can improve your business flow. So we highly recommend Hubdoc.  So if you haven't tried using Hubdoc yet, you should give it a try.